I keep thinking I should design some simple 3×4 cards to print for my Project Life album. I think I would have a good time and I could totally do it if I kept things simple.
But, until then, I'll stick with great designs from other people I've found around the internet. Here are a few summery cards that I love. They're all printed out and ready for some of my June spreads… once I get the crafts unpacked and the apartment organized.
It's Almost Summer Printables from Just Rhonda.
November Themed Cards from Holly & Company.
Summer Printables from Simple As That Blog.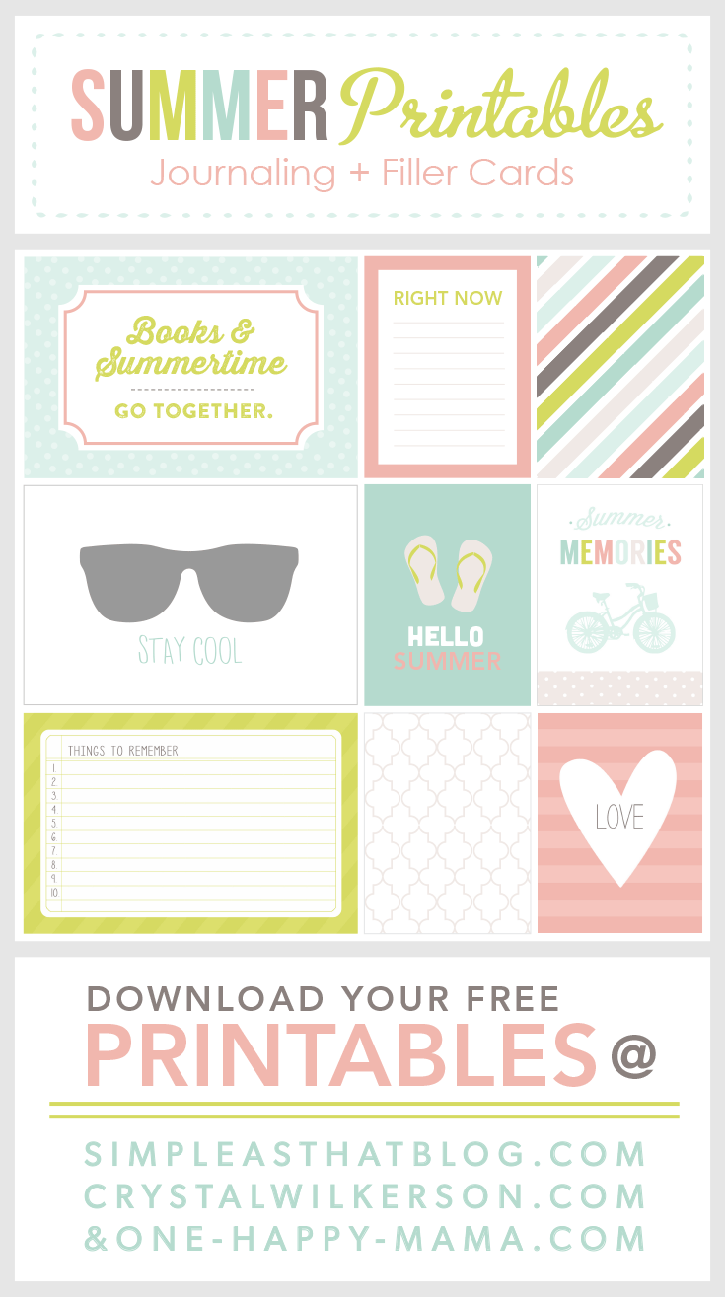 Summer Fun Printables from Cathy Fong.
Birds of a Feather Paper from Persnickety Prints.
Free Blush & Jade Edition Cards from Becky Higgins.
Do you have any great downloads to share?